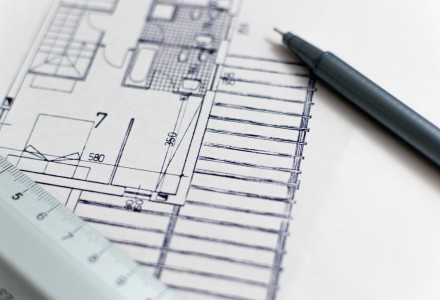 Having to obtain planning permission is frustrating enough without the long wait it often entails. What is a seemingly straightforward decision can take many weeks and even months to be determined, adding to the stress and uncertainty of the whole process.
However, an announcement by the government published in February 2016 brought some welcome news for homeowners and land developers across the country. A fast-track service is being trialled in order to "drive council innovation and efficiency" and speed up the whole procedure. You may be able to Fast Track Your Planning Permission Application now.
How Will the Changes Work?
Instead of submitting a proposal to the local council alone, applications will also be presented to a competing council or separate government-approved organisation. These bodies would then 'compete' against each other to handle the submission as fast as possible. This would only be up to the final decision point, however, which would remain with the local council.
There may also be the chance to pay a premium fee to jump the queue and have your planning application resolved quicker.
Similar to the Fast-Track Passport service, the intention is to speed up the traditionally slow planning permission process that has frustrated many UK residents for years.
Since the announcement in February, the government has been testing the new policy with a series of pilot schemes, although there has been no word on a final decision as yet.  

Effects of the Proposal
In theory, the whole process of applying and receiving a planning decision will be cut from an average of eight weeks, down to around four weeks. The statutory three week consultation phase will still be required, along with a further few days for your local council to make a final decision.
The government proposals are also designed to improve the efficiency of the planning process as a whole. This is in the face of sweeping criticisms from the general public, especially when apparently simple decisions take an elongated time and are even rejected for the slightest of reasons.
To counteract this, the government could intervene if local authorities fail to finalise their applications in a speedy manner or if numerous complaints are made against them.
Plans to invoke a fee-paying service have also been met with disapproval from some quarters. Despite the proposal that these fees will stay in line with inflation, critics claim this will only benefit rich developers who can easily afford them.
However, for your average home owner who requires an extension or loft conversion, the changes are likely to be welcomed. As Brian Berry of the Federation of Master Builders concludes:
"Anything which incentivises councils to deal with applications with greater urgency must be welcomed to resolve the painfully slow planning process".
If you're looking for a loft or garage conversion, planning permission isn't usually required. However, this changes when altering room dimensions. If this is the case, it's best to seek professional advice from a certified construction company such as MPK. We can advise if planning permission is required, as well as how to fast-track the process effectively. Get in touch if you'd like to chat about your particular extension or conversion.
Has this news made you think differently about your garage? Then you might enjoy 10 Ways to Transform Your Garage.