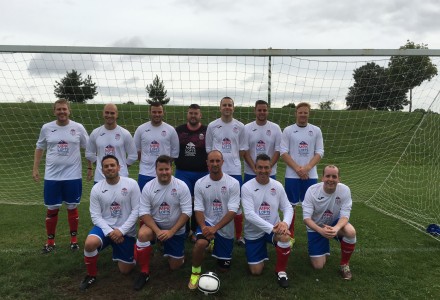 MPK Lofts FC are off to a great start to the new season, with 4 wins from 4 games and scoring a massive 13 goals without conceding a single one in return. With such an impressive start, the boys are looking in great shape for the forthcoming season.
As it stands the nearest challengers in the league, The Park Knowle FC are also looking very strong, currently equal on points with MPK but having played one more game. They seem to be a relatively free scoring outfit; amassing 17 goals in their 4 games but conceding 7 in return, their defence looks like it is there for the testing. This should make for an exciting fixture when the two teams meet later in the season. Lebeqs Tavern Courage FC are a team to keep an eye on too, having won all three games they have played so far.
Let's hope that MPK can maintain strength at the back and keep the goals flying in at the front; if this impressive form continues we can all look forward to a very enjoyable season, where we may hope to be serious contenders for the league championship.
The MPK Lofts FC football team is made up of players from all walks of life, and whilst they are competing on the pitch each Sunday morning representing the company, the main workforce is busy during the working week providing specialist construction services.  MPK offer loft conversions,  extensions, garage conversions and roofing works.
For more info, check out their main website, or to see how the team get on in the league you can head to the Bristol Premier Sunday League page here.